The Design Process
Initial Consultation
The initial consultation is a working meeting and is how most projects begin.
For additions or remodeling projects, this meeting takes place at your site and usually lasts a few hours. If the consultation is for a new home or other building, we will determine whether to meet at our office or at the proposed site.
Contact us to learn more and to schedule.
Start with a working meeting.
At a consultation, we will sit down with you to create a conceptual design that fits your needs.
Wish lists.
List the goals of your project.
Clip pictures or take photos -
Show images of places and details you really like or really dislike. This will help us guide you on how the concepts you like can be incorporated in your building.
Site information.
Zoning, septic, easements, wetlands and other information specific to your site are very helpful. We can use these to develop realistic concepts and determine feasibility. Do you have old drawings of your existing building or site? Even better!
Next steps
Following your initial consultation, if you decide to go forward with this project using ARCHITECTS' GUILD as your designer, you will be sent a contract. Once both the contract and retainer are returned to us, we will begin the next 7 steps necessary to make your dream a reality.
We will first need to schedule a site visit to take measurements of your existing building, if you have one. If you have plans/drawings, we will verify the dimensions.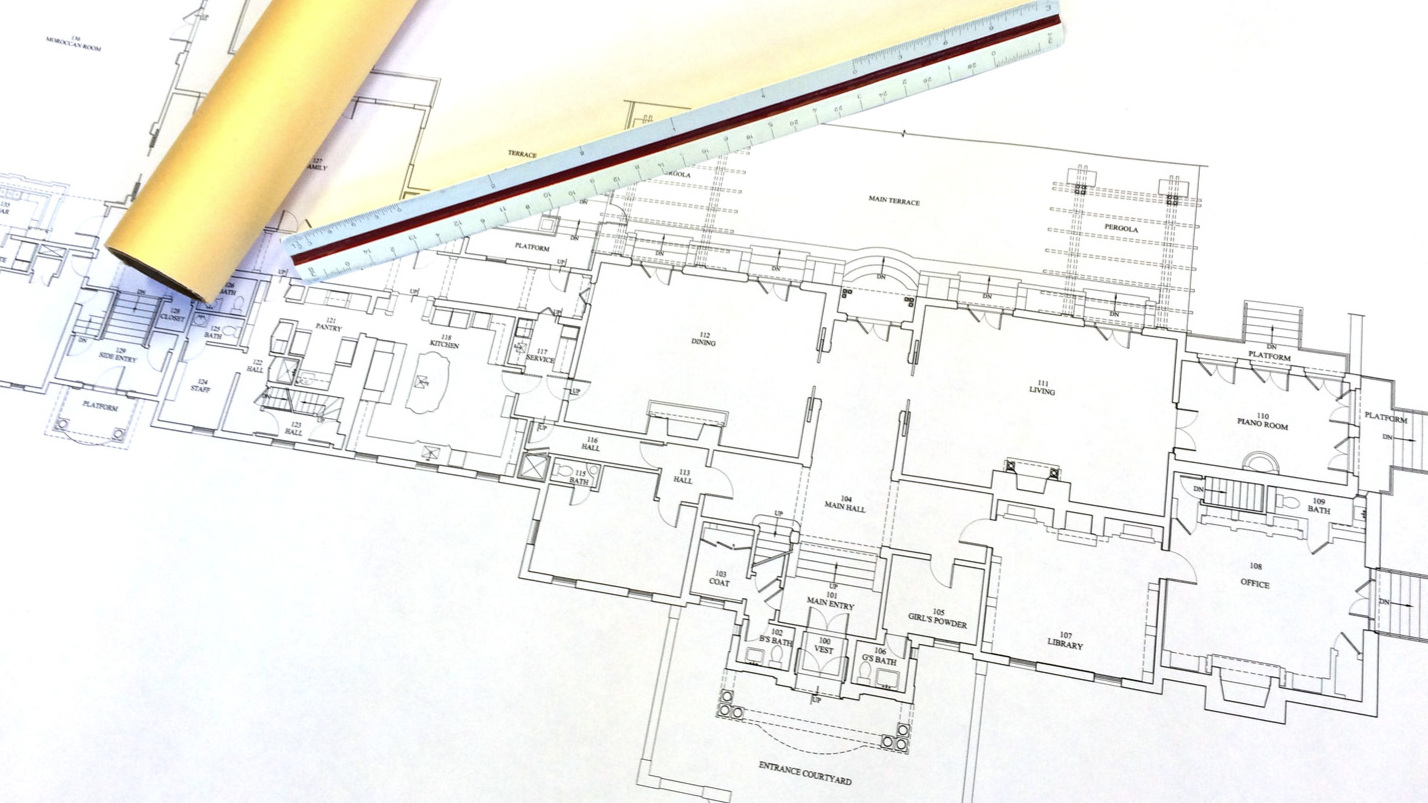 We will then draw up the existing plans, elevations, etc., of your building, as is required to be used as a basis for the proposed design. These will typically be drawn at 1/4" or 1/8"= 1'-0" scale.
In this stage we will re-examine your program and the ideas that were developed at the consultation. Drawings, sketches and sometimes models are used to convey these ideas to you. These design drawings can sometimes be shown to a contractor for a rough idea of cost.
The initial ideas are developed. We begin to define the architectural character, structural, mechanical, and electrical systems. We assist you to select materials and other related elements for your project. These drawings will be at a level at which a unit price estimate may be received from a contractor.
Drawings at this stage represent the architectural plans and specifications that will be reasonably necessary for obtaining permits, more exact cost proposals, and to be used for construction. They generally have dimensions, notations, specifications and detail drawings. We may produce a site plan for zoning approval.
We can assist you in obtaining bids and reviewing proposals and contracts. If you do not already have a contractor, we guide you in selecting one.
During this phase, the work of the contractor is observed to maintain adherence to the design documents and to resolve design issues that arise during construction.